23.06.2014 - 27.06.2014
Open Science Conference - Integrated Marine Biogeochemistry and Ecosystem Research (IMBER)
The Integrated Biogeochemistry and Ecosystem Research (IMBER) Project will convene an Open Science Conference from 23-27 June 2014 in Bergen, Norway, with the goals of:
highlighting research results from the IMBER project and activities,
promoting integrated syntheses of IMBER-relevant research, and
developing a new global research agenda for marine biogeochemistry and ecosystems in the Anthropocene.
The list of contributed sessions and workshops is available here.
The Call for Abstracts is open! Deadline for abstract submission: 31 January 2014. Contributions are welcome from all marine research communities.
Contact information:
IMBER IPO
futureoceans@imr.no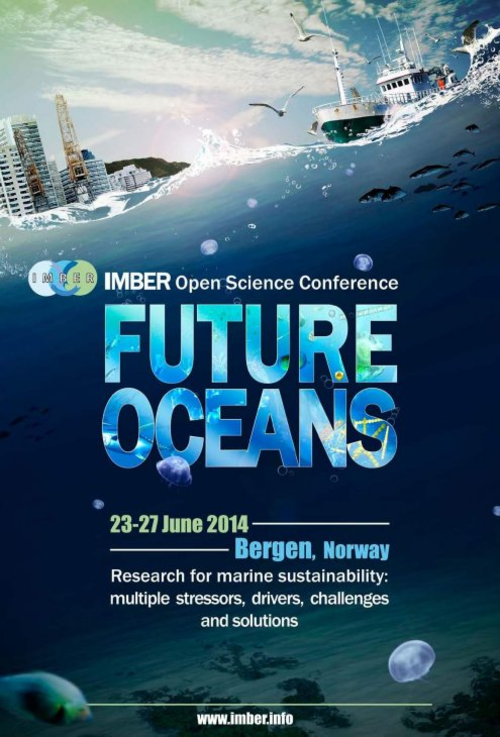 Print this article