26.11.2015
Europe for GEOSS: EU BON attracts high level attention at the GEO XII Plenary in Mexico City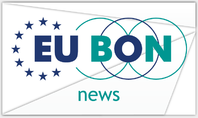 The GEO-XII Plenary and Ministerial Summit, as well as many associated meetings and events were hosted by the Mexican Government and took place in Mexico City from 9 to 13 November 2015.
The five-day event brought together GEO member countries and organizations, as well as scientists and stakeholders from across the world to debate the next decade for GEO, and to discuss the latest developments in Earth Observation technologies and applications. The GEO-XII Plenary approved the GEO Strategic Plan 2016-2025, and the Summit endorsed a Mexico City Declaration (see: http://www.earthobservations.org/geo12.php).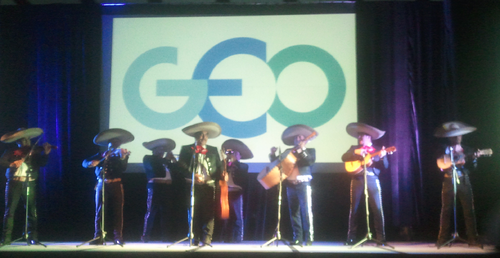 Mexican music and folklore performances at the hosted conference dinner at GEO-XII; Credit: Hannu Saarenmaa
EU BON participated at GEO-XII and was represented at the European Commission Stand "Europe for GEOSS" with a poster and a short video clip. A real highlight was the visit by the European Commissioner for Research, Science and Innovation, Carlos Moedas. During his short visit, the Commissioner took specific interest in the project and spent some time discussing EU BON's relevance with the coordinator and his staff.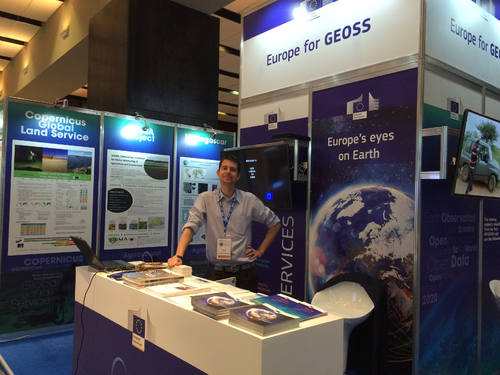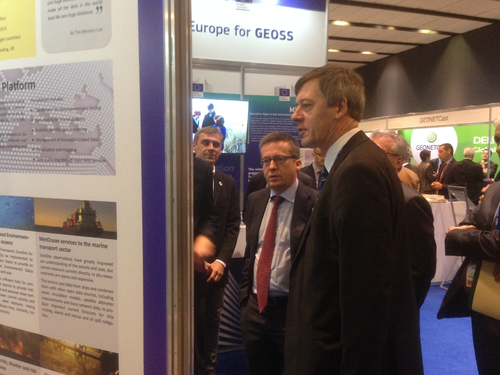 The EC stand "Europe for GEOSS" at GEO-XII, and discussions on EU BON with Commissioner Carlos Moedas; Credits: Jose Miguel Rubio Iglesias (left), Helmut Staudenrausch (right)
EU BON was also presented during a dedicated side event entitled "The GEO Biodiversity Observation Network (GEO BON): Enhancing Biodiversity Observations and Products for User Needs". The project's key products were introduced by the project coordinator Christoph Häuser and the workpackage 2 leader Hannu Saarenmaa.

Print this article