03.12.2015
Butterfly monitoring: an important biodiversity loss indicator made easier to measure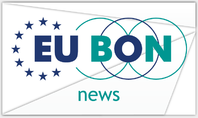 Butterfly monitoring at local, national, regional, and global levels is the topic of the first of the GEO BON Technical Series reports produced to provide stakeholders with practical guidance for biodiversity conservation.
The report is jointly produced by GEO BON, EU BON, UNEP-WCMC, the German Centre for Integrative Biodiversity Research (iDiv) and Dutch Butterfly Conservation, as a follow up of a joint workshop, which took place in December 2014, to catalyse the process for the development of global butterfly monitoring guidelines and the creation of a new specialist butterfly monitoring group.
The report titled "Guidelines for Standardised Global Butterfly Monitoring" provides a suite of standard field protocols that can measure butterfly population change over various spatial and temporal scales, and that can be applied in any part of the world.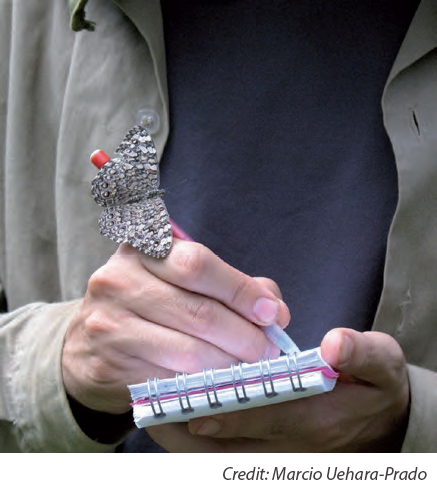 The importance of butterfly monitoring programmes lies in the fact that they provide information about population trends and changes that can be then used as indicators of biodiversity and environmental change outside of the butterfly context.
The guidelines are intended for scheme coordinators, i.e. people wishing to establish butterfly monitoring in any part of the world. The guidelines explain how to set up butterfly monitoring that can provide consistent and comparable results between sites and between years, consistent with international standards.
The ambition behind this new publication is that butterfly populations around the world are well monitored, thereby providing vital information on how these insect populations and other parts of biodiversity are changing. This information is important for feeding into local, national, regional, and global decision-making to help reduce biodiversity loss as well as raising awareness of butterflies and biodiversity in general.
Original Source:
Van Swaay, C., Regan, E., Ling, M., Bozhinovska, E., Fernandez, M., Marini-Filho, O.J., Huertas, B., Phon, C.-K., Kőrösi, A., Meerman, J., Pe'er, G., Uehara-Prado, M., Sáfián, S., Sam, L., Shuey, J., Taron, D., Terblanche, R., and Underhill, L. (2015). Guidelines for Standardised Global Butterfly Monitoring. Group on Earth Observations Biodiversity Observation Network, Leipzig, Germany. GEO BON Technical Series 1, 32pp.

Print this article