18.01.2016
3rd EU BON stakeholder roundtable: Workflow from data mobilisation to practice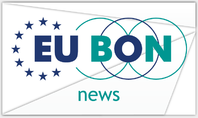 The 3rd EU BON stakeholder roundtable took place from 10 to 11 December 2015 in Granada, Spain. The meeting brought together participants from global, European and regional projects, institutions, governmental organizations and universities to discuss biodiversity data workflows across different scales. Other important issues to discuss were current limitations of workflows but also tools and products from EU BON and other projects that may help to improve data collection, analysis and use in policy and practice.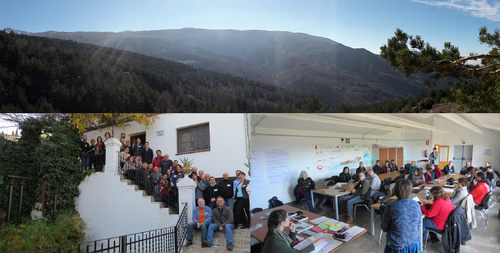 Images from the workshop showing participants and group discussions; Credit: Dirk Schmeller/Florian Wetzel
The roundtable focused on EU BON test sites, workflows of data/information and the further usage for policy reporting and political processes. These issues were discussed with partners from EU BON and related biodiversity projects (LTER, GEO BON, Life Watch, Ecoscope) and stakeholders of biodiversity data (regional biodiversity networks: the environmental information network of Andalusia (Rediam), the Center for Monitoring and Assessment of Global Change (CAESCG), the Life project ADAPTAMED as well as local scientists).
On the first day, the different approaches from global (GEO BON) and European projects (EU BON, LTER, Life Watch, Ecoscope) were presented with a special emphasis on data collection, integration and analysis tools from EU BON. Furthermore, regional stakeholders pointed out their demands with regards to data mobilizations issues.
During the second day, discussions focused on the workflow of biodiversity data and the current barriers was discussed and current barriers and possible solutions to overcome the problems. Currently particularly socio-economic data is lacking as well as funding schemes to support interdisciplinary work as well as lacking capacities to address these questions.
In the World Café session, smaller groups discussed details of the workflow, particularly on (1) data mobilization, (2) data and tools, (3) implementation, and (4) upscaling.
As outcomes of the discussions at the round table, several recommendations were drafted, for example, to prioritise developed EU BON tools for further usage in the project and through the portal, to better address the user groups on different levels and provide a detailed and specific description for the tools. There are several biodiversity data workflows existing at the test sites, that could be improved by additional / existing tools, guidelines and standards from projects such as EU BON and by an enhanced communication between local sites, regional networks (as "middle-ware") and European networks.
Overall, it was agreed that a showcase for the workflow of biodiversity data from collection up to visualization (e.g. maps and using user such as the Andalusian Rediam network or/and IPBES as an example) is needed to showcase better the benefits of a European biodiversity network and enhance current functionalities by analyzing barriers and limitations in such an example of an "EU BON storyline".
Presentations: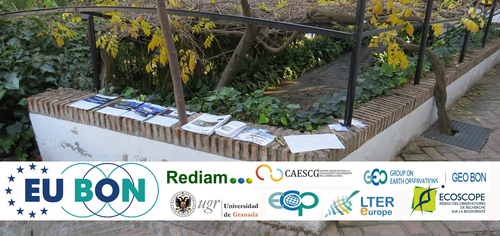 Picture: Main European networks, projects and regional participants; Credits: Dirk Schmeller/EU projects logos

Print this article