04.01.2017
New RIO contribution: Summary report and strategy recommendations for EU citizen science gateway for biodiversity data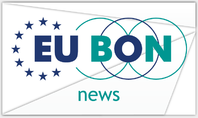 A new report has been added to the dedicated EU BON Outputs Collection in the innovative RIO journal. The paper reviews biodiversity related citizen science in Europe, specifically the data mobilization aspect and gives an overview of citizen science related activities in the project EU BON.
In addition, recommendations for a Pan-European citizen science gateway and data mobilization efforts will be given, with the aim of filling in existing biodiversity data gaps. Also the EU BON citizen science gateway is described, which is a part of the European Biodiversity Portal (http://biodiversity.eubon.eu) with citizen science related products.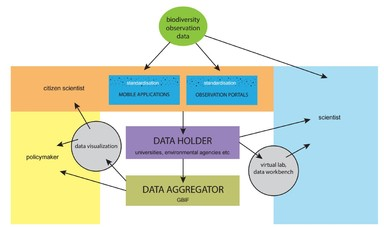 Citizen science is a vital element for EU BON with regards to biodiversity information sources that provide data for research and policy-making. CS data are used by many research institutes, public organisations and local data portals. CS data offer volumes of field data, which would otherwise not be possible to collect with the limited resources of research institutes and agencies. Thus one of the main targets for EU BON is to make CS data available through various efforts, for example through networking and by using new technologies for data mobilisation. Overall, one of the main goals of a common EU citizen science Gateway is to integrate CS data for European biodiversity research. EU BON also seeks to develop a strategy for achieving this goal and encourages educational aspects of citizen science through networking and the development of tools.
Original Source:
Runnel V, Wetzel F, Groom Q, Koch W, Pe'er I, Valland N, Panteri E, Kõljalg U (2016) Summary report and strategy recommendations for EU citizen science gateway for biodiversity data. Research Ideas and Outcomes 2: e11563. https://doi.org/10.3897/rio.2.e11563

Print this article