18.02.2013 - 22.02.2013
2nd BioSyst.EU 2013 Global systematics!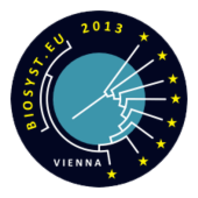 The second joint meeting BioSyst.EU 2013, is organized by NOBIS Austria and will take place in Vienna from February 18–22, 2013. The conference is hosted by the University of Vienna and the Natural History Museum Vienna. Within its frame the annual meetings of GfBS and NOBIS Austria will be held.
BioSyst.EU aims to provide a European platform to:
- hold joint meetings on a regular basis;
- promote research, teaching, and training in all areas of systematic biology, including phylogenetic, taxonomic, and biodiversity research;
- encourage collaboration and interchange among researchers, both individually and through their respective societies and institutions;
- coordinate national and international efforts without infringing on the autonomy of the member societies;
- encourage formation of additional national systematic societies, while continuing to represent systematists in countries still lacking formal societies;
- increase the profile and funding of systematic biology in the European parliamen.
Further Information: http://biosysteu.univie.ac.at/
Contact information:
Gerry Schneider
gerry.schneider@univie.ac.at

Print this article