09.12.2013 - 14.12.2013
Second IPBES plenary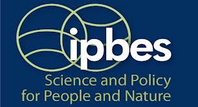 The second session of the IPBES plenary (IPBES-2) is now assigned to be held in Antalya, Turkey from 9 to 14 December 2013, following the decision of the IPBES Bureau.
As part of the current intersessional process, various draft documents prepared by the Bureau and Multidisciplinary Expert Panel will be available online for review at: www.ipbes.net/intersessional-process. These includes the draft IPBES work programme, stakeholder engagement strategy, guidance on the development of strategic partnerships, and procedures for the preparation of IPBES deliverables. In addition, various regional consultations in preparation for IPBES-2 are also under preparation. Further details can be found at www.ipbes.net/related-events.
The deadline for registration is August 19th, and it should be noted that it will not be possible for any non-government observers who were not present at IPBES-1 to register to participate in IPBES-2 after this date.
Details of the online registration process can be found at www.ipbes.net/plenary/registration-ipbes-2
Contact information:
IPBES Interim Secretariat
ipbes.unep@unep.org

Print this article