Global Biodiversity Information Facility (GBIF)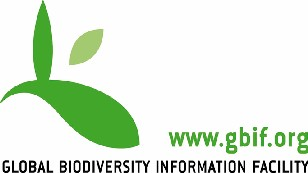 WHO WE ARE
Established and funded by governments in 2001 through an OECD Global Science Forum recommendation, the Global Biodiversity Information Facility (GBIF) is the world's largest multilateral initiative for enabling free access to biodiversity data via the Internet. The data mobilized by GBIF's network of countries, institutions and individuals support science, decisions and public awareness about biodiversity. GBIF's Participants collaborate to share skills, experience and technology to mobilize and use data about biodiversity for the public good. GBIF encourages adoption and use of agreed, community-built data standards and informatics tools. Data discovered and accessed through GBIF are being used in many areas of scientific research and decision making. These uses support international policies and responses to key targets for ending the loss of biodiversity.
WHAT OUR EXPERIENCE IS
GBIF is a leader in applying cloud computing technologies to the indexing of huge volumes of biodiversity records, in developing a sophisti- cated registry and catalogue system for managing a diverse network, in developing tools to support data publishing, all fronted by robust web services. GBIF also has considerable experience in coordinating and promoting the development and uptake of standards in the biodiversity community.
WHAT WE DO IN EU BON
Coordinate the review and guidelines for using standards in order to improve interoperability
Provide an operational metadata registry and catalogue for EU BON
Provide access to biodiversity data through robust web services
IN EU BON WE MAINLY CONTRIBUTE TO
WP 1 Data sources: requirements, gap analysis and data mobilization
WP 2 Data integration and interoperability
WE ARE ALSO INVOLVED IN
CReATIVE-B
i4Life
GEO BON
OpenUp!
GIASIP
TDWG
GGBN
ViBRANT
---
Dr. Éamonn Ó Tuama

Senior Programme Officer
Deals with standards and interoperability
Main EU BON liaison person at GBIF Secretariat

Information Systems Architect
Deals with architecture and implementation of GBIF registry and catalogue system and associated web services

Programmer
Deals with code and documentation of GBIF tools and applications

Senior Programme Officer for Science & Scientific Liaison
Deals with gap analysis of the GBIF data cache