FishBase Information and Research Group, Inc. (FIN)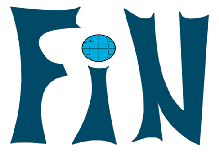 WHO WE ARE
The FishBase Information and Research Group, Inc. (FIN) is a non-stock, non-profit NGO engaged in developing and managing the FishBase (
www.fishbase.org
), SeaLifeBase (
www.sealifebase.org
), and AquaMaps (
www.aquamaps.org)
global databases on aquatic organisms, which are collaborative European projects. FIN was established by the FishBaseConsortium, which includes FAO, Rome; GEOMAR, Germany; NRM, Sweden; MRAC, Belgium; MNHM, France; UBC, Canada; AUTH, Greece; WorldFish Center, Malaysia; CAFS, China.
WHAT OUR EXPERIENCE IS
FIN developed and maintains the AquaMaps online species distribution modelling tool for producing standardized digital range maps for aquatic species worldwide. AquaMaps covers over 11500 marine species, and is now being extended to freshwater and terrestrial species. Existing tools allow users to generate biodiversity maps, investigate climate change impacts and threats through invasive species, and apply a basic marine reserve selection tool.
WHAT WE DO IN EU BON
Contribute to development of content and infrastructure of European Biodiversity Portal
Test and refine interactive visualisation and decision support tools for European conservation policy, expanding on existing AquaMaps tools and using biodiversity information from EU BON
Contribute to development of enhanced methods for species distribution modelling, assessment of biodiversity status, trends and changes, and implementation of citizen science into the European Biodiversity Portal
IN EU BON WE MAINLY CONTRIBUTE TO
WP 3 Improving tools and methods for data analysis and interface
WP 4 Link environment to biodiversity: analyses of patterns, processes and trends
WP 6 Stakeholder engagement and science-policy dialogue
WE ARE ALSO INVOLVED IN
ECOKNOWS
HighARCS
BioFresh
iMarine
---
Dr. Rainer Froese

Scientific coordinator of AquaMaps and FIN Board Chair
Principal architect and coordinator of FishBase
Research interests: marine ecology, biodiversity and macroecology

Coordinator of FIN's efforts for EU BON
Developed scientific concepts of AquaMaps and leads further algorithm development
Research interest: habitat suitability modelling approaches to investigate potential anthropogenic impacts on marine mammals

Executive Director of FIN
Experienced in project finance and administration, and coordination of research and funding activities with partners

Involved in coordination of AquaMaps implementation
Responsible for data content and management

Cristina Garilao M.Sc.

Involved in coordination of AquaMaps implementation
Responsible for AquaMaps web interface development

Josephine Barile

Responsible for underlying software and production of AquaMaps in FishBase and SeaLifeBase