Freie Universität Berlin, Botanic Garden and Botanical Museum Berlin-Dahlem (BGBM)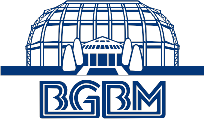 WHO WE ARE
The BGBM is one of the leading natural history research institutions in Europe providing a unique combination of international collaborative efforts and scientific production in systematic research. The BGBM also spearheaded the role of Natural History institutions in the development and exploration of data collections, and decisively contributed to the new field of biodiversity informatics. Research and development activities have been carried out over the past 25 years within projects funded by the European Union, Federal German ministries and the German research council (DFG), in combination with in-house activities. Biodiversity Informatics is one of the BGBMs six long-term priority research areas, executed by a strong interdisciplinary group of researchers from computer science, biology, bioinformatics, and engineering.
WHAT OUR EXPERIENCE IS
Apart from the BGBM's systematics research activities, our biodiversity informatics research areas include information modelling, metadata standardization, networking of primary biodiversity data, taxonomic computing, workflow development, data rescue and archiving, and biological research collection management. Important BDI developments are the EDIT Platform for Cybertaxonomy, the Biological Collection Access Service (BioCASE), and the DNA Bank Network.
WHAT WE DO IN EU BON
Coordination of the development and application of the EDIT Platform for Cybertaxonomy.
Contribute to the efforts to integrate European and national taxonomic backbone data.
Integrate European BioCASE networks and provide the link to the DNA-Bank Network supporting the task "Mobilization of biodiversity data documented by DNA".
Contribute to the ICT / data standards task group.
IN EU BON WE MAINLY CONTRIBUTE TO
WP 1 Data sources: requirements, gap analysis and data mobilization
WE ARE ALSO INVOLVED IN
OpenUp!
i4Life
BioVeL
ViBRANT
SYNTHESYS II, III
Pro-iBiosphere
German GBIF Nodes Coordination and Botanical Node
German Red Lists 2020
AnnoSys
reBiND
---



Head
Biodiversity Informatics

Coordinator Internal
Information Systems

Coordinator Taxonomic Computing