GlueCAD Ltd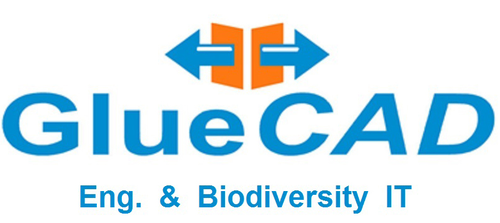 WHO WE ARE
Established in 2004, GlueCAD's main business circled around engineering and industrial sectors, starting with the launching of a data-centric web-based "Engineering Portal", a software solution and patent pending methodology for data- mining and integration of technical CAD drawings. It evolved into a standard one-stop-shop software suit for leading firms within the local industry. Since 2009 GlueCAD is increasingly involved in building and managing databases and software tools aimed to service biodiversity observations in Israel.
WHAT OUR EXPERIENCE IS
GlueCAD provides services to the Israeli Lepidopterists Society in designing facilitating and organizing its Monitoring Scheme database, starting in 2009. In addition, GlueCAD became involved in providing software tools and database design in a variety projects for National Ecosystem Assessment. GlueCAD's experience in diverse fields offers EU-BON a refreshing perspective on ecological issues from having done data-mining with largely similar data modelling and communication tools in industrial sectors.
IN EU BON WE MAINLY CONTRIBUTE TO
WP 1 Data sources: requirements, gap analysis and data mobilization
WP 3 Integrating information: data protocols, standards and interoperability
WP 4 Link environment to biodiversity: Innovative applications of analytical tools and modelling
---
Israel Peer

General manager and Founder
25 years experience as head of computer department in several engineering firms
Software architect and data mining and management