National Institute for Amazonia Research (INPA)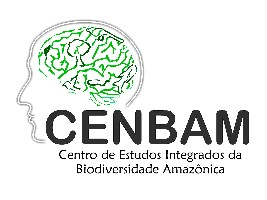 WHO WE ARE
The main contribution of Instituto Nacional de Pesquisas da Amazônia (INPA) to EU BON will be undertaken through the National Institute for Science, Technology and Innovation for Amazonian Biodiversity (INCT-CENBAM). The INCT-CENBAM is responsible for coordinating a network of Amazonian and non-Amazonian institutions involved in biodiversity studies.
WHAT OUR EXPERIENCE IS
CENBAM creates and consolidates production chains based on solid scientific knowledge that originate from biodiversity studies and end with information, products or processes that are of value to specific users in the short, medium and long terms. CENBAM trains people in remoter areas at diverse levels, from field assistants and parataxonomists to school children, laboratory technicians and graduate students, as well as improves infrastructure, such as museums, herbariums and live collections, the installation and recovery of equipment and laboratories, and the scientific interchange necessary to make efficiently use of available resources.
WHAT WE DO IN EU BON
We collaborate in developing training modules for biodiversity surveys and can evaluate the international applicability of technique developed within EU BON.
Create a network of biodiversity centers in the Amazon
Create the capacity for identification and maintenance of biological materials in collections in all Brazilian Amazonian States
Develop standardized integrated methods of biological survey
Integrate training programs at all levels from community groups to graduate programs throughout the basin using existing human resources and training local teachers to give the courses regularly in their area
Remove infrastructure bottlenecks that prevent the construction of effective knowledge-production chains in Brazilian Amazonian institutions
IN EU BON WE MAINLY CONTRIBUTE TO
WP4 Link environment to biodiversity: analyses of patterns, processes and trends
WP5 EU BON testing and validation of concepts, tools, and services
WP7 Implementation of GEO BON: strategies and solutions at European and global levels
WE ARE ALSO INVOLVED IN
CENBAM/INPA maintains cooperation agreements with several agencies and national institutions outside Brazil, in particular with the United States, Japan, and Germany amongst others.
---
Coordinator
Senior researcher III of the National Institute for Amazonian Research
Special interest in multidisciplinary sample designs

Vice coordinator

Senior researcher and lecturer at the National Institute for Amazonian Research

Main interests: cultivation of edible fungi and searching for new antibacterial substances in fungi