Slovak Academy of Sciences, Institute of Botany (IB SAS)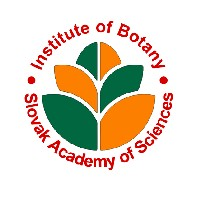 WHO WE ARE
Research activities of the Institute of Botany are oriented at basic research in systematic, experimental and environmental botany. The main capacity is concentrated on study of diversity and evolutionary relations of fungi, non-vascular and vascular plants and plant communities, as well as on experimental study of structure and functions of plant organisms at various organisation levels and their responses to abiotic and biotic factors of the environment. Institute holds one of the three largest herbaria in the Slovak Republic (acronym SAV) and manages database of the distribution of non-vascular and vascular plants of Slovakia (Dataflos) as well as database of phytosociological relevés for the territory of the Slovak Republic. Institute currently hosts the Secretariat of the International Association for Plant Taxonomy and International Organization of Plant Biosystematists (IAPT interest group).
WHAT OUR EXPERIENCE IS
Institute has a leading role in national projects such as the multivolume Flora of Slovakia (Flóra Slovenska), the Checklist of Non-Vascular and Vascular Plants of Slovakia, Vegetation of Slovakia and the Red Lists of Non-Vascular and Vascular Plants of Slovakia. We took part also in a number of EU projects related to the biodiversity informatics and phylogeography as Euro+Med PlantBase, BioCASE, ENBI, IntraBioDiv, EDIT, PESI, and ENSCONET.
WHAT WE DO IN EU BON
Assessment and evaluation of biodiversity data sources, data generation and mobilization
Revision and updating of taxonomic backbone for European groups of vascular plants (based on the Pan-European Species directories Infrastructure, PESI, www.eu-nomen.eu)
Software development (particularly, but not exclusively, that related to the design of information architecture for EU BON, data standards and interoperability. metadata registry and catalogue, and tools for data sharing)
IN EU BON WE MAINLY CONTRIBUTE TO
WP 1 Data sources: requirements, gap analysis and data mobilization
WP 2 Data integration and interoperability
WE ARE ALSO INVOLVED IN
---
Karol Marhold

Main representative
Secretary-General of the International Association of Plant Taxonomy, President of the International Organization of Plant Biosystematists

IT person
PhD student
biodiversity informatics