TerraData environmetrics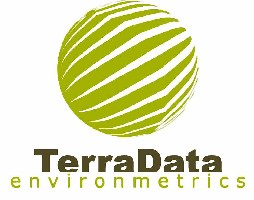 WHO WE ARE
TerraData environmetrics is a spin-off company of the University of Siena (Italy). It was created in 2006 to develop, integrate, transfer and apply the results of scientific research, in order to promote quantitative methods for environmental monitoring and assessment. Some of TerraData members are researchers in, or co-operate with, the Universities of Siena, Firenze and Cagliari and in the Fondazione Edmund Mach at S. Michele all'Adige (TN). TerraData aims to study environmental problems with a quantitative approach, on statistical basis and Quality Assurance perspective. Our concern is to provide representative, repeatable, comparable, verifiable, transparent and defensible environmental data and analyses.
WHAT OUR EXPERIENCE IS
TerraData skills in the field of biodiversity are documented by the research activities of our members. It has developed projects at Italian and European level working among others with the Italian Ministery of Agriculture, the Italian Academy of Forest Sciences, the Italian National Research Council, the Office National des Forêts (France), the Thünen Institute for World Forestry in Hamburg (Germany). We co-operate with other several national research and environmental agencies.
WHAT WE DO IN EU BON
TerraData is mainly active in terrestrial monitoring and remote sensing, developing indicators and indices, and has broad experience in GIS analysis. In EU BON, TerraData contributes to data integration, data analysis, data quality procedures, and knowledge transfer. TerraData will mostly contribute to WP2 and WP5, providing assistance for data integration and interoperability, data analysis, and quality assurance procedures.
IN EU BON WE MAINLY CONTRIBUTE TO
WP 2 Data integration and interoperability
WP 5 EU BON testing and validation of concepts, tools, and services
WE ARE ALSO INVOLVED IN
ICP Forests
RENECOFOR
CONECOFOR
Life+ ManFor-CBD
Life+ FutMon
Ozone EFFORT and its follow up
---
Prof. Alessandro Chiarucci

PI for TerraData in the project EU BON
Associate Professor of Plant Ecology and Community Ecology at the University of Siena
Research interests: problems related to biodiversity estimate and monitoring, with a special emphasis on terrestrial plant communities

PI for TerraData in the project EU BON
Technical Director of TerraData
Research interests: monitoring of forest ecosystems, with special emphasis on environmental effects on forests, monitoring design and Quality Assurance

Involved in WP5
Biologist; expert in lichen biology and biodiversity
Research interests: environmental monitoring by means of indicator species. Standardisation of biomonitoring methods and quality assurance procedures in environmental monitoring

Involved in WP2
Chemist and expert in chemometrics
Research interests: improve statistical analysis of environmental monitoring data by applying a chemometrics perspective and a reproducible research approach