WP4 Link environment to biodiversity: analyses of patterns, processes and trends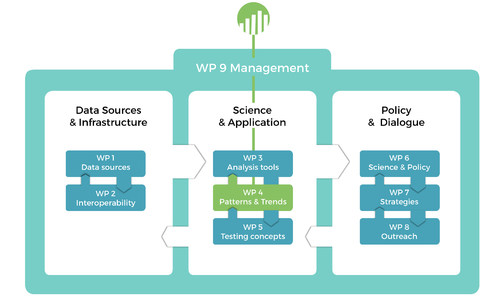 Objectives
To test and apply state-of-the-art methods and models, using the rapidly growing amounts of available data on biodiversity patterns, trends and their dependency on natural and anthropogenic drivers
To analyse biodiversity and their relationships to various drivers, focussing on populations and species ranges, using newly available data from monitoring, collections and remote-sensing
To project possible future trends and threats to biodiversity across scales based on EU scenario data
To perform optimization analyses of monitoring efforts in terms of cost-efficiency and capacity to detect trends, to identify gaps and potential needs for expansion or alteration of monitoring efforts
To quantify different sources of uncertainty and develop new approaches for tackling it in terms of analyses and robust decision-making criteria
Key message
Measuring biodiversity patterns and trends across time and space, as well as identifying and quantifying these variations to drivers of global change is currently one of the biggest challenges of conservation sciences. Ecologists must therefore produce accurate assessments of past and realistic predictions of future biodiversity states and dynamics in order to provide policy makers and managers with reliable information.
Among other objectives, we are focusing on two main axes:
developing biodiversity indicators representative of various taxonomic groups, realms and pressures
producing most realistic projections of biodiversity response under global change based on existing scenario for climate, land use, etc.
Tasks
Task 4.1 Integrative analyses of distribution status and trends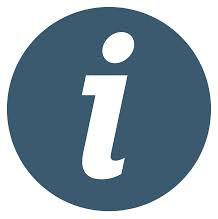 Task 4.2 Status and trends in populations in relation to associated drivers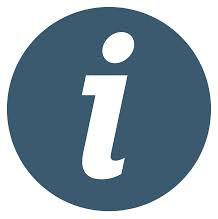 Task 4.3 Scenarios of biodiversity change for a risk assessment, integrating migration and dispersal mechanisms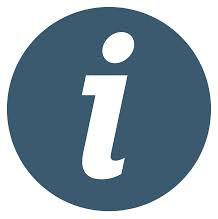 Task 4.4 Optimizing monitoring designs and improving their cost efficiency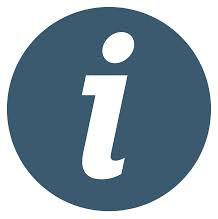 Task 4.5 Quantifying uncertainty from different sources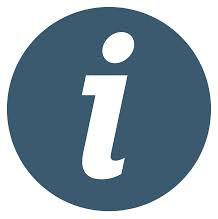 Outcomes
Publications:
Aizpurua, O., Paquet, J.-Y., Brotons, L. & Titeux, N. (2014). Optimising long-term monitoring projects for species distribution modelling: how atlas data may help. Ecography, 38, 29-40. [IF: 4.21]
Geijzendorffer, I.R., Regan, E., Pereira, H.M., Brotons, L., Brummitt, N., Gavish, Y., Haase, P., Martin, C.S., Mihoub, J.-B., Secades, C., Schmeller, D.S., Stoll, S., Wetzel, F.T. & Walters, M. (In press). Bridging the gap between biodiversity data and policy reporting needs: An Essential Biodiversity Variables perspective. Journal of Applied Ecology. [IF: 4.75]
Herrando, S., Anton, M., Sardà-Palomera, F., Bota, G., Gregory, R.D. & Brotons, L. (2014) Indicators of the impact of land use changes using large-scale bird surveys: Land abandonment in a Mediterranean region. Ecological Indicators, 45, 235-244. [IF: 3.38]
Metz, M., Rocchini, D. & Neteler, M. (2014). Surface temperatures at the continental scale: tracking changes with remote sensing at unprecedented detail. Remote Sensing, 6, 3822-3840. [IF: 2.73]
Pe'er, G., Mihoub, J.-B., Dislich, C. & Matsinos, Y. (2014).Towards a different attitude to uncertainty. Nature Conservation, 8, 95-114. [IF: NA yet]
Rocchini, D., Andreo, V., Förster, M., Garzon-Lopez, C.X., Gutierrez, A.P., Gillespie ,T.W., Hauffe, H.C., He, K.S., Kleinschmit, B., Mairota, P., Marcantonio, M., Metz, M., Nagendra, H., Pareeth, S., Ponti, L., Ricotta, C., Rizzoli, A., Schaab, G., Zebisch, M., Zorer, R., Neteler, M. (2015). Potential of remote sensing to predict species invasions - a modeling perspective. Progress in Physical Geography [IF: 3.9]
Rocchini, D., Hernández Stefanoni, J.L., He, K.S: (2015). Advancing species diversity estimate by remotely sensed proxies: a conceptual review. Ecological Informatics, 25: 22-28. [IF: 1.98]
Contact us
| | | | |
| --- | --- | --- | --- |
| Prof. Klaus Henle | Dr. Alienor Jeliazkov | Prof. Ingolf Kühn | Prof. Duccio Rocchini |
| WP co-leader, Task 4.4 leader | WP4 co-leader, Task 4.3 leader | WP4 co-leader, Task 4.5 leader | Task 4.1 leader |
| Helmholtz Centre for Environmental Research (UFZ) | Helmholtz Centre for Environmental Research (UFZ) | Helmholtz Centre for Environmental Research (UFZ) | Fondazione Edmund Mach (FEM) |
| His research encompasses a large spectrum of topics related to conservation biology and covers most of the objectives of the different tasks in the WP4. | Her background is landscape, community, and population ecology. She studies spatio-temporal dynamics of biodiversity in response to environmental changes across taxa, and scales and develops methods for investigating the processes and functions underlying biodiversity patterns in order to better predict future biodiversity under scenarios of global changes. | He is a vegetation scientist dedicating his research on patterns of plant diversity in response to land-use, climate, and other environmental parameters on a macroecological scale. Particular interests are dealing with biological and ecological traits of invasive plants, plant community diversity in urbanised areas or distribution patterns at global scale. | His research interest includes mapping species distribution and community composition using ancillary and remote sensing information. Particular aspects of his work rely on uncertainty issues in ecology. |
| | | | |
| --- | --- | --- | --- |
| Dr. Carol X. Garzon-Lopez | Dr. Lluis Brotons | Dr. Nicolas Titeux | Dr. Sergi Herrando |
| Task 4 co-leader | Task 4.2 co-leader | Task 4.2 co-leader | Task 4.2 co-leader |
| Fondazione Edmund Mach (FEM) | Centre Tecnologic Forestal de Catalunya (EBCC-CTFC) | Centre Tecnologic Forestal de Catalunya (EBCC-CTFC) | Centre Tecnologic Forestal de Catalunya (EBCC-CTFC) |
| Her scientific interests include using remote sensing, among various spatial tools, to map species distribution and determine ecosystem composition and structure. | His main interest is linking species distribution and population abundance to different sources of environmental and anthropogenic pressures, by both providing indicator and scenario of biodiversity change. | Main axes of his research include the application of predictive approaches to forecast the impact of global change on biodiversity and the integration of such methods into long-term monitoring projects to understand and predict biodiversity dynamics. | His main interest in research is developing indicators of biodiversity change based on citizen science based monitoring data, particularly those capable of robustly evaluating the impact of driving forces at a population level. |
| | | | |
| --- | --- | --- | --- |
| Dr. J.B. Mihoub | | | |
| External advisor / partner | | | |
| Helmholtz Centre for Environmental Research (UFZ) | | | |
| He is funded by the EU BON project as a post-doctoral researcher working at the department of Conservation Biology, Helmholtz Centre for Environmental Research – (UFZ), Germany. He is involved in most of the tasks of the WP4, with a special emphasis on linking biodiversity status and trends to driver variations and developing the field of predictive ecology to produce biodiversity scenario. | | | |